Daily Pisces Horoscope
NOV 19, 2018:
In your 2nd house of money and self-esteem, today's Moon shines brightly, making it the perfect time for you to check and recheck your finances and ensure that everything is on the up and up. Look over your credit card and bank statements and pay careful attention today Pisces.
 
<p style="text-align: center;"><strong><span style="font-size: large;">Speak to a Psychic Now!</span></strong>

Mr Truth and Light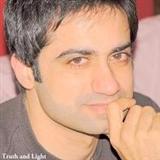 I can look into your situation and provide deeper insight into how the other person is feeling. Sometimes, it is not clear to us when we are "stuck" in the situation and in the eye of the storm. I am able to provide counselling and see what your future holds.
Degrees/Qualifications
Psychology, Relationship counsellor, MBA
I have had 12 years experience in this field and have provide my services to numerous organizations. Sensitive Caring | Contact me for the TRUTH and DIRECTION IN LOVE AND LIFE. Psychology, Relationship counsellor, MBA
Love Readings by Jeenifer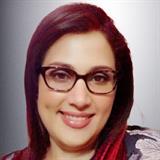 I want to help the people who are drag en to the dark corner.I want to help them follow the righteous path and pick the opportunities provided by their destiny to reach light.
Degrees/Qualifications
Born psychic
I have earlier rendered my services to many people and i got this abilities in abundance.I am the first woman psychic in my family as these abilities was passed on by my forefathers to their sons only.Luckily i was the one chosen woman in my family.Might be because a women can understand other women pain.
Mrs. Powerful Visions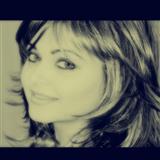 I am a Psychic with wide experience in consultations - I have appeared in psychic fairs and have a unique talent of the after life connection in the spiritual world. Predictions made with depth of knowledge.
Degrees/Qualifications
Experienced Psychic.
Every session is different. It can uncover past fears or future triumphs. A lot of what you get out of a session is what you are expecting. It is important to remember that this is about you. It tells you where you are going from where you are at. If you change where you are at, you will also change where you are going. With that in mind, if there is something you wish to avoid, we can discuss how to change it. There is often homework -- exercises you can do after to help things along.
Chrisalis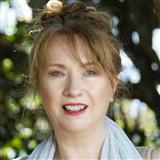 Hello, If you have found yourself guided to my site I am pleased to meet you. Let me just explain a few things about what I do and how I work. I have been reading professionally for the past 25 years. I have read for well over 6,000 clients from all over the world and my main approach is to ensure my client is heard and given empowerment from the reading. I work with my guides and clairvoyance whilst also connecting to your guides for your best way forward. To do this I use tarot cards to trigger the reading off in the quickest way possible so you are not wasting your time and money. Once we are both certain we have a connection I will channel your reading through. For this to happen may I ask that you are in a calm state and focussed on what you would like the reading on. MY READINGS ARE VERY INDEPTH. I do not only focus on the present and future but also look at the past to see where the problems being faced right now have originated. This can help you in finding the answer to the best way forward as it can show you how to change patterns in relationships and take control again. I am open and friendly. I do not do spell work but would guide you to make wishes and how the cycles of the moon can help you achieve them. I believe we all create our own luck and we all have the power to choose our own destiny. My reading will follow what is in the confines of your own destiny but you have the ultimate decision in what you do with my advice. As a general guide I usually stick to a 6 month timeframe so you have the best possible advice for your way forward in the immediate future. One of the reasons I do this is because I do not believe our fate is "written in stone" and each individual has the right to change their direction. Part of your reading in the next few weeks or months may cover areas you need to look at to change in order to get the results you want. I specialise in love and relationships but will also read on other areas, especially as these areas are often causing problems within a relationship. It would be a pleasure to speak with you. Blessings be
Degrees/Qualifications
Counselling, Life Coaching
I am a natural clairvoyant. I have spent many years using tarot, astrology, palmistry, crystals, chakra and dream analysis. I have trained in spiritual healing with The National Federation of Spiritual Healers UK, Reiki, aromatherapy, massage, life coaching, NLP. I am also a counsellor and psychic teacher.
Love Stefans Psychic Soul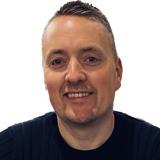 My years of dealing with souls and spirits has given me great reward.I trust my friendly approach will put you at ease,once you are relaxed and I am connected I will proceed to give you the answers that you finally deserve.I excel at matters of the heart,love is a majical part of our time here on earth,I will help you achieve your destiny with my psychic soul readings and spells if you so desire.
Degrees/Qualifications
Experienced reader of the soul for many years now.I help many clients find enlightenment,it is now your turn 🙂
Like many true psychics we see and hear things from an early age,sometimes taken as a joke by others it was hard to know if I was normal or not.It took me the best part of my early life to be comfortable with who I am as a person and as a psychic.For sometime now my visions have helped many returning clients,and being an excentric(in eyes of many) all of a sudden is not so bad.
By AstroGirl
Search Old Daily Horoscopes
Want to know how the stars were aligned on your important day? Something important happened and you want to check how accurate our daily horoscope was? Feel free to browse our old daily horoscopes using the search below.