Welcome to Psychic Guild's free daily horoscopes! Astro Girl has been providing horoscopes since 2003, and here is her latest batch.
Choose your star sign for your Daily Horoscope:
More Horoscopes:
Daily Horoscopes
Weekly Horoscopes
Monthly Horoscopes
Yearly Horoscopes
Love Horoscopes
Zodiac Love Compatibility
Your Star Sign Explained
Get Your Free Horoscope Reading!
Get a FREE Expert Horoscope Reading in just  4 steps:
It only takes 4 minutes to get a FREE Expert Horoscope reading. Follow these steps to get your reading now:
Open Keen.com & create an account or Dial their number +1 (866) 6377175
Add funds to your account (You'll get free 9 minutes instantly)
Go to 'advisors' section to select a psychic
Select 'Call Now' option and enter your phone number – The psychic will call you back!
Note: You can also select CHAT option for a quick response.
Want an Accurate Personal Horoscope Reading?
Get Your Live Personal Horoscope Reading from a Psychic Expert at one of our recommended sites below! Or check out free reading sites here.
October 2022
All Psychics are:

Expertly Reviewed,
Available 24/7,
Mobile Friendly
Rank
Website
Rating
Offer
Features
Visit Site
1
1
2,000+ Psychic Advisors
50% Off Your First Reading
Healing, Spells & Occult
2
2
100% Satisfaction Guarantee
1700+ Psychic Advisors
First 3 Minutes Free
3
3
Phone, Chat & Video Psychics
Chat from $1 per Min
90% Off 1st Reading
What is a Horoscope Reading? Are They Real?
Real horoscope readers are into Astrology and have spent years studying and learning what effects the Cosmos has on each of us (as well as everything around us). This is way more than you get from your daily or weekly horoscope. That's just a fun thing, so go on and keep reading your daily horoscope!
Real horoscope readings are excellent because each horoscope reading is created just for you, based on where and when you came into this world. But how can you know that horoscope readings are real? Let's take a quick trip back in time:
Horoscope readings are real because we know that the ancient Babylonians, Greeks, and Egyptians relied on astrology in their daily lives, as did the ancient Chinese, Mayans, Aztecs, and Toltec to name just a few. We also know that Hinduism and Buddhism embrace astrology.
The astrology we follow today is called Western Astrology, based mostly on Babylonian and Greek astrology, and then there's Eastern Astrology, that mostly refers to the Vedic and Chinese belief systems. Chinese Astrology Readings are popular today! Either way, all astrology has looked to the Cosmos for insight and guidance since time began and even now. Millions of people over thousands of years can't be wrong!
Does Astrology Seal My Fate?
A myth regarding astrology says that astrology determines and seals your fate. This is a myth.
Astrology doesn't seal your fate – it maps the experiences you might experience throughout life. What you experience internally and the more obvious experiences that you will have externally which means that you may not manifest everything that is written in the stars into reality, it might just live in your inner world, or within the shadows of your psyche.  
Some of the myths that cause the confusion about astrology and fate are its alignment with the tarot or psychics people seem to believe that the mystery of tarot influences astrology but it's really the other way around. Online tarot is a tool to help people discern the messages shown to us from the planets above.  
Astrology cannot be influenced by anything other than the planets themselves, but planets can influence everything! 
What will a Horoscope Reading Tell Me?
Probably one of the most important things that you'll get from a horoscope reading is to have realistic expectations.
Most of the pain and suffering we go through is because we attach ourselves to unrealistic expectations. That's when we have lost our way and can't find our life-path. We want things that aren't meant for us, and we attach ourselves to what we think we want. It causes so much pain because even if we get what we want, things usually don't go smoothly.
Look at a horoscope reading as if you're plotting a map to take a scenic road trip. You've got a starting point and a destination, with loads of stuff to fill in along the way. You have to follow the map if you want to reach your destination. A horoscope reader will help you find where you are on your life path right now, and then guide you along the path that you must follow to live your soul-purpose. Of course, there will be all kinds of stuff going on as you travel along, but heck, how boring would life be if it was all plain sailing?
So if you look at it like that, a horoscope reader can tell you about anything that happens in your life. You can ask for guidance and insight about:
Learning how to get along with, and understand your partner
Finding out what type of partner is best for you
Health and medical info
Past life experiences and how they affect you today
What's behind your strengths and shortcomings
Learning about your vulnerable blind spots
Work or career guidance
Business (timing of product launches, start-ups, negotiations)
Right timing to buy a new house or start a new job, etc.
Understanding current planetary transits, and how they affect you
Learning how to make the most of opportunities from planetary transits
Understanding how the phases of the moon influence your life
Learning how to plan your life around the phases of the moon
And these are only some of the things that you can ask a horoscope reader to help you with.
How can I Guarantee an Accurate Horoscope Reading?
Believe it or not, sites like Kasamba or Keen are the best way to go to get accurate horoscope readings. Don't waste your time searching around for a horoscope reader and finding one dodgy character after the next. Stop punishing yourself!
All psychic sites profile their readers, so you know what type of reader you're getting. These sites have stacks of readers who do horoscope readings, and many of them are horoscope psychics. That combo is really great because it means that you'll get the insight of a real psychic, as well as a horoscope reading.
It's really not difficult:
What about our partner site Psychic Source?
They have top-rated free horoscope psychics available for you 24/7/365, and all their top-rated readers have lots of 5-star reviews for you to take a look at.
And: Psychic Source has a special offer for all new clients – you get 3 FREE MINUTES PLUS you pay only $1 per minute for every minute after that up to 30 minutes. It's the perfect place for a cheap reading.
That's for real! 
Are Horoscope Readings and Crystal Energy Readings the Same?
No, but they work very well together.
A crystal energy reading is more of a therapeutic reading, where a horoscope reading is a reading of your life-path. Crystal energy readers offer you a group of gems and crystals and ask you to choose some. Based on your choices you can have a healing reading that
highlights issues and offers you solutions. A horoscope reader works with your zodiac sign and the astrology around you to give you insight and guidance on your journey through life.
This is what makes them so good together:
Every month of the year and every zodiac sign is related to different crystals and gemstones. These are known as your birthstone. By wearing or keeping your birthstone close by you can draw on its energy when you need to.
Many horoscope readers work with gems and crystals as well in their readings.
Let's take a look at some of the pros and cons of horoscope readings:
Horoscope readings can guide you to your life-path
Horoscope readings are all about you and only you
Horoscope readings can point you in the right direction
Horoscope readings can help you let go of unrealistic expectations
Horoscope readings can show you what belongs in your life
The starry vault of heaven is in truth the open book of cosmic projection. – Carl Jung
Horoscope readers can easily be impersonated by cons
Horoscope readings can tell you things you don't know
Horoscope readings can't tell your fortune
Horoscope readings can't decide for you
Horoscope readings can't find your life partner or lost love
How Much does a Personal Horoscope Reading Cost?
Anything from $0.99 to $9.99 per minute, unless of course, you take up Psychic Source's fab special offer for all new clients. 3 FREE MINUTES PLUS you pay only $1 per minute for every minute after that up to 30 minutes.
Really, that's a steal!
Most sites require you to open an account and fund it before you have access to a reading. Once you connect with a horoscope psychic, you are charged by the minute, with each minute deducted from your account balance.
Payment by credit card is the most popular way to top up your account, and all reputable horoscope sites have a secure payment gateway, so you are assured that your credit card details are secure.
Get a reading from Psychic Unity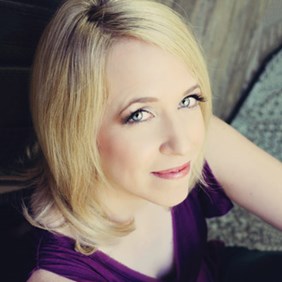 Psychic Unity is an Expert Astrologer with 13 years of experience in giving consultations on Love, Career, Finances, Life, Loss etc. Her reading style is compassionate and she is also a Reiki Healer apart from being an astrologer. Clients have given her a  4 
rating for her readings.
She is an Empath and clairvoyant who has practiced many healing modalities like – Astrology, energy therapy, and hypnotherapy. That is the reason she is able to help any individual with any issue in life.
We have already detailed the cost structure for PsychicSource above and that applies to Psychic Unity as well!
She is available for readings on all days except for a sunday. Wait no more & hit the button to get a reading!